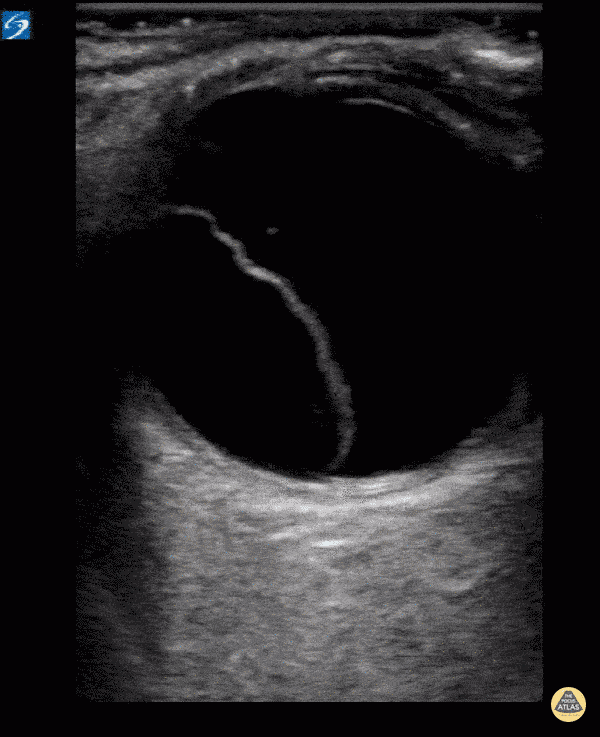 Echocardiography Evidence
POCUS Evidence Atlas - Echo / Echocardiography. EBM review and resource of POCUS for echo diagnosis. Sensitivity Specificity positive and negative likelihood ratios.
The Evidence Atlas: Echocardiography
This was a prospective observational study (n=80) comparing emergency medicine (EM) physician performed mitral valve EPSS to formal TTE LVEF estimation. A convenience sample of unselected hospitalized patients undergoing comprehensive TTE for any indication was used. While EPSS > 7 mm was noted to be 100% sensitive for predicting severe systolic dysfunction (EF < 30%), a second cutoff of 8 mm was used for assessing any systolic dysfunction. The sensitivity and specificity of an EPSS > 8 mm for any systolic dysfunction were 83.3% (95% CI, 62.6-95.2) and 50.0% (95% CI, 29.2-70.9), respectively. The corresponding positive LR was 1.67, and the negative LR was 0.33.
PMID: 24630604
This was a large systematic review and meta-analysis (57 studies, n = 17,893) of the operating characteristics for diagnostic elements available to the emergency physician for diagnosing acute heart failure (AHF) including the history and physical, ECG, chest radiography, BNP/NT-proBNP (NPs), bedside echocardiography, lung ultrasound, and bioimpedance. They concluded that bedside lung US and echocardiography appear to the most useful tests for affirming the presence of AHF while NPs are valuable in excluding the diagnosis. Reduced ejection fraction was determined to have the highest +LR compared to other elements of the exam. However, the studied included in the final pooling appear to have only used "visual estimation" of reduced EF. With regards to lung US, a positive finding was defined in every study by the presence of at least three B lines in two bilateral lung zones.
PMID: 26910112
This was a systematic review including 7 prospective case control or cohort studies (n=1075) evaluating the sensitivity and specificity of B-lines in diagnosing acute cardiogenic pulmonary edema (ACPE). The included studies recruited patients presenting to the hospital with acute dyspnea, or where there was a clinical suspicion of congestive heart failure. The setting was either the emergency department (ED) , ICU, or inpatient wards. Ultrasound examinations were performed by any non-radiologist physician. *Various lung ultrasound protocols were used, including the Volpicelli method, the Lichtenstein protocol, and the Comet Score. All involved using B-lines to make the diagnosis of ACPE. The varied protocols used for diagnosis may explain the increased sensitivity noted in this study compared to other meta-analysis. Gold standard was heterogeneous amongst studies with 'final diagnosis from clinical follow-up' being an acceptable reference standard.
PMID: 25176151
This was a prospective observational study (n=116) of consecutive normotensive patients with confirmed pulmonary embolism, assessing the diagnostic accuracy of biomarkers, CT, and goal-directed echocardiography for right ventricular dysfunction. Emergency physicians, blinded to clot burden and biomarkers, performed qualitative goal-directed echocardiography for right ventricular (RV) dysfunction*: RV enlargement (RV diameter greater than or equal to that of the left ventricle), severe RV systolic dysfunction (RV free wall hypokinesis or TAPSE < 1.0 cm), and/or interventricular septum flattening or bowing into the left ventricle. If any one of these were present, right ventricular dysfunction was diagnosed. Goal-directed echocardiography results were compared to comprehensive echocardiography as the gold-standard.
PMID: 26973178
This was a prospective observational study at 20 hospitals in the US and Canada evaluating patients presenting with out-of-hospital arrest or in-ED arrest. Patients with pulseless electrical activity or asystole were included. An ultrasound was performed at the beginning and end of ACLS. Clinicians were not blinded to the ultrasound results. Patients with short resuscitation time ( < 5 minutes) were excluded to avoid including patients with resuscitation efforts stopped because of a negative ultrasound. Their findings demonstrated that patients in asystole without cardiac activity are unlikely to benefit from prolonged resuscitation as survival rate is dismal. Note that Positive Predictive Value was used in provided table as this is easier to interpret with respect to their data. Positive predictive value is the probability that subjects with a positive screening test truly have the disease. With respect to the study data, positive predictive value represents the probability that a patient WILL NOT survive if they have no cardiac activity on bedside echo and are in asystole (or PEA).
PMID: 27693280
For more evidence check out our friends at US G.E.L.
Test Characteristics by Core Application